Kin-sights
My name is Nathan Blackburn and throughout my 13-year career as a Registered Kinesiologist and Strength & Conditioning Specialist, I've seen and learned a lot. Sometimes I must remind myself that what seems like "common sense" to me, is not for other people. I wouldn't know half of what I do if it weren't for my educational background, and years of exposure to both the clinical rehab and fitness industry worlds.
By trade, I am a human movement specialist who assesses how people move and applies exercise strategies to promote injury prevention and rehabilitation, improve physical conditioning, and amplify physical performance. I work with people of all ages, walks of life, and with varying physical capabilities. Whether their goal is being able to keep up to their grandkids or to score the game winner in double overtime, my job is the same.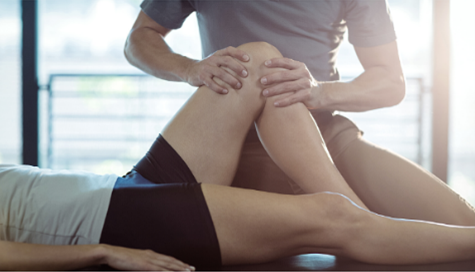 Growing up, I loved sports. All I wanted to do was run, jump, play, and compete. No joke, if challenged by one of my kindergarten classmates to see who could stare at the sun the longest, I would have obliged. I realize that will not inspire anyone to follow my advice, but I would like to think I've come a long way since my preschool days.
The point is, in the pursuit of my ambitions, like many of us, I made mistakes along the way. Not because I was stupid, but because I simply didn't know any better at the time. I worked hard, not smart, and paid a physical price for it. Yes, the shredded meniscus, dislocated kneecap, torn rotator cuff, and lower back injuries were all a result of trauma. However, had I known more about how to take care of my body, most of those things could have been avoided.
My affinity to get hurt and resultant stints in physio and rehab are what ultimately led me to learning about the body and pursuing a career in exercise science, rehabilitation, and strength & conditioning.
This career has given me the opportunity to help hundreds of people enrich their lives through exercise and has now inspired me to try and help you, the reader.
Over the course of this blog series, I will dive into many facets of exercise, health, and wellness, as I see them from my perspective as a healthcare professional who has been in the game for a minute. It is my goal to share my experiences and insight in the hopes of improving people's understanding and appreciation for human movement and the positive effects it has on life performance. Along the way we will debunk some of the common myths surrounding exercise and, most importantly, arm people with actionable strategies they can apply on an everyday basis to help optimize their health.
I truly feel for everyone that doesn't have the training or experience to see through it all. Please, allow me to be your impartial guide and help you sift through the BS. Kin-Sight is here to assist you in identifying the things that may be holding you back, and to steer you towards the things that will allow you to excel. That is where my focus will be, and that is how I plan to help you BE BETTER.